1. What should be paid attention to when carrying bulky and long bulky items on the elevator
Brief description: When handling large items such as furniture, the relevant regulations of the elevator user should be followed.
Correct operation: When using elevators to carry bulky and long-sized objects, first obtain the consent of the elevator user, and verify that the weight of the objects cannot exceed the elevator's carrying capacity, and avoid reckless dragging when entering and exiting the car to avoid damage to the elevator equipment. Cause a dangerous accident.
When moving large items, if you need to keep the floor and car door open for a long time, you should ask elevator professionals for assistance. It is forbidden to insert cardboard, wood strips and other items between the floors and car doors, or use boxes and other objects to block the closing of the floors and car doors, so as to avoid damage to the floors and car door components and cause danger.
2. It is forbidden to bring flammable, explosive or corrosive items into the car
Dangerous goods such as flammable, explosive or corrosive items should not be brought into the elevator car. Once an accident occurs, it may cause personal injury or equipment damage. In particular, the spillage of corrosive materials will bring hidden dangers to elevators that are not easy to detect.
3. Items with overflowing water should not be brought into the car
Passengers bring running rain gear and overflowing items into the car, or the cleaner brings water into the elevator car when cleaning the floor, which will moisten the car floor and cause passengers to slip and fall, or even cause the water to run along the car door sill gap When entering the hoistway, short-circuit failure of electrical equipment occurred.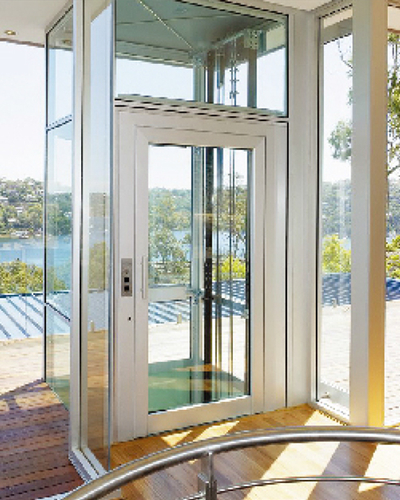 4. Keep the passage to the elevator machine room and the entrance and exit of the machine room unobstructed
Do not stack objects in the passages leading to the equipment room and the entrance and exit of the equipment room, and keep them unobstructed, so as not to affect the daily maintenance of professionals and rescue and repair in emergency situations, and pile up debris may cause fire.
5. Persons who do not hold an elevator operation certificate are not allowed to use elevator keys
The elevator landing door key, control panel key and machine room key can only be used by approved and professionally trained personnel to prevent personal injury or death or equipment damage.
6. What should passengers do if they find abnormal elevator operation?
Passengers discovering abnormal operation of the elevator (for example, the floor and car doors cannot be closed, there is abnormal sound, vibration, or burning smell), they should stop using the elevator immediately and notify the property department and elevator professionals to come for inspection and repair, and do not take it by chance. Take measures on your own.