Elevator energy-saving equipment suppliers remind you: During elevator operation, no matter it is kinetic energy or potential energy, electricity will be generated. These two aspects of electricity are equivalent to one-third to 40% of the elevator's own electricity consumption. Previous elevators used braking resistors to heat up this part of the energy. Since the elevator is equipped with a parallel elevator energy-saving feedback device, it can effectively convert the regenerative energy stored in the elevator inverter's capacitor into AC power and send it back to the grid, turning the elevator into a green "power plant" to supply power to other equipment, which has the advantage of saving energy. effect. In addition, because it replaces the energy consumption of resistors, it reduces the ambient temperature of the machine room, improves the operating temperature of the elevator control system, and prolongs the service life of the elevator. The machine room does not need to use the power consumption of heat dissipation equipment such as air conditioners, which indirectly saves electricity.
Take a 2000kg freight elevator as an example. It has 4 floors, a speed of 0.5m/s, and its main engine power is 13.5kW. It is used for 8 hours a day and 300 days a year. The annual power consumption is 32400kW/h. If an energy-saving freight elevator is used, the power of the main engine is 6.7-7.5kW. Based on an average of 7kW, it is also used for 8 hours a day, and the annual power consumption is 16,800kW·h, which saves nearly 50% of the annual power. If the service life of freight elevators is generally 15 years, an energy-saving elevator can save 234,000 kW·h of electricity.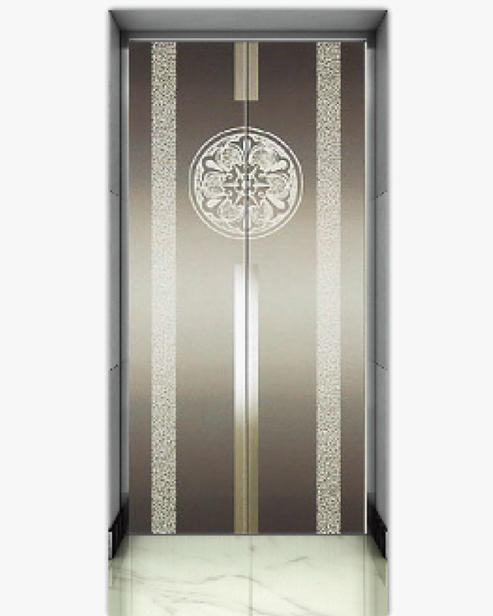 According to the National Bureau of Statistics, the average coal consumption per kilowatt-hour of electricity in China's thermal power plants in 2000 was 0.392 kg of standard coal, and burning 1 kg of standard coal would produce 2.5 kg of carbon dioxide. Therefore, for the same freight elevator, the energy-saving elevator has a cumulative emission reduction of 229,320. Kilograms of carbon dioxide.
This is a social benefit, and another social benefit lies in another function after electric energy storage, which is the elevator emergency power supply function of the elevator. This will greatly reduce the possibility of elevator car personnel being trapped after a power outage, especially in hospitals, allowing patients to enter the elevator up and down without worry.
What is needed now is to better promote energy-saving elevators in the management of the elevator industry. Elevator companies also need to promote energy-saving elevators to customers more. More importantly, the government needs to support energy-saving elevator transformation and promote energy-saving elevators.