How to choose the door opening method for small home villa elevators is the most reasonable. When it comes to the choice of door opening methods for small home elevators and villa elevators, many owners are confused. They think how to choose to fully consider safety, practicality and beauty; what size is the best Is it reasonable? Of course, this also contains the personal preferences of many owners. First of all, we don't consider everyone's aesthetic preferences, we only discuss from the rationality of the design plan, the choice of elevator door opening methods.
First of all, we must understand the specific impact of the elevator door opening method and door opening width on our actual life
:
The door opening width of the elevator directly affects whether the wheelchair can enter and exit the elevator, and the width of the wheelchair is generally 650mm or 680mm. That is to say, the width of the door opening after the elevator is completed must be greater than 700mm to satisfy the wheelchair access.
For traction gantry elevators, the inner diameter of the hoistway determines the size of the door. Various door opening methods can reach 700mm wide, and the required dimensions are as follows: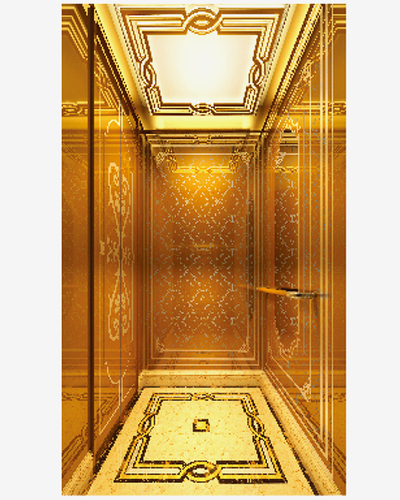 The automatic center opening door requires the inner diameter of the shaft to be 1550mm wide,
The minimum requirement of elevator is 1500mm;
Automatic side opening door requires 1350mm inner diameter width of the hoistway,
The minimum requirement of the elevator is 1300mm;
The automatic center-division folding door requires a shaft inner diameter width of 1300;
For hand-drawn doors, the inner diameter of the hoistway is required to be 1,000 in width.
As long as the width of the door is larger than 700mm, it can satisfy the wheelchair access. We can also set the width of the door to 750mm, 800mm, 850mm, or even 900mm, and the required hoistway width needs to be increased accordingly. Of course, when the hoistway is less than 1300mm, it is not impossible to install an automatic door elevator, but when the door width is only 600-650mm, the owner can only give up wheelchair access to the elevator.
Secondly, the way of opening the elevator door also needs to consider the width of the aisle in front of the elevator door
. If the aisle is too narrow, try to use automatic doors at this time instead of using hand-drawn doors that require a certain amount of space to open the door.