In recent years, China's villa market has gradually become mature and rational. Compared with the beginning of the villa market more than ten years ago, it has made a qualitative leap and has also become branded, which has become the goal pursued by many successful people. Market applicability and residential villa products The demand for residential products is increasing day by day, and people's demand for high-quality residential products is also increasing day by day, and more and more villas are entering people's lives.
With the rapid development of the real estate market, the demand for small home elevators continues to expand, and the demand for home villa elevators is also increasing. Experts estimate that villas occupy a very large proportion in the real estate industry, and the villa decoration market will enter a peak period. The demand is also considerable, so what is the reason for the popularity of family villa elevators?
1. Life is more convenient
Home elevators solve the inconvenience of going up and down stairs, especially for families with the elderly and children, making family travel more convenient. When people get older, their bones may become fragile, and the legs and feet of the elderly are not very flexible. Going up and down the stairs every time will consume physical strength. If the stairs at home are too steep, there are potential safety hazards such as falling.
2. It is convenient to carry and organize items
When sorting items or buying large items, people upstairs and downstairs always carry them, which is not only time-consuming and labor-intensive, but after the home elevator is installed, the items can be directly put into the elevator for transportation, saving time and effort.
All outdoor home elevators have been strictly tested by special equipment laboratories before leaving the factory. Safety is the basic performance of elevators, whether it is for commercial use or home use.
Whether there is a reserved shaft in the civil construction stage, or it needs to be installed in an existing residence, domestic elevators can be customized and installed to meet the needs without worrying about installation conditions.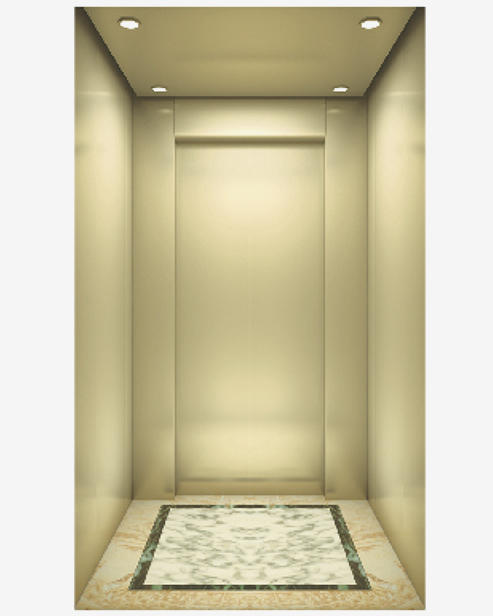 There is no need for compulsory acceptance of domestic elevators, but the time interval for inspection of domestic elevators should not exceed 12 months, especially regarding the effectiveness of the following items: door lock devices (for sliding doors), electrical safety devices, grounding continuity stability, support and suspension systems, drives and brakes, devices for free fall and overspeed fall prevention.
Most household appliances require regular maintenance, and the same is true for home elevators. If they are not properly maintained, their lifespan will be greatly shortened, which will not only ensure the normal use of the elevator for a longer time, but also avoid potential safety hazards.
Generally, regular maintenance is carried out once a month, and maintenance professionals are required to inspect, repair and replace the equipment components in the elevator operation through professional equipment to ensure the safe operation of the elevator; the regular maintenance cycle is generally two weeks, and the process is generally relatively simple. Professionals need to observe, inspect and test elevator equipment through their own senses.