How to choose a home elevator? Now many elevators can be seen in many shopping malls, villas, and office buildings. Many owners also want to install a home elevator, but there are many different manufacturers and brands on the market who want to buy one with high quality and high cost performance. Home elevator, so how to choose a home elevator?
Methods and techniques for selecting home elevators:
It is concise, changeable, fresh and other styles, so that it can better integrate with the architecture. Fully show the quality and taste of home.
It is highly safe and reliable, adopts advanced driving methods, and is equipped with safety devices on each elevator, such as emergency braking system, alarm system, automatic power-off leveling function (in case of power failure, it will automatically drop to the nearest floor to release personnel ).
The installation is simple and convenient. It can adopt the characteristics of a small pit design, a machine-roomless design, an integrated hoistway, etc., without extensive civil engineering, and meet the needs of families who cannot excavate a pit.
Low maintenance cost: The elevator maintenance cost is low. Depending on the frequency of use, the maintenance is about 2-4 times a year.
Brand is synonymous with the best product quality, and home elevator products are no exception. The brand of a home elevator includes the development history, technical strength, professional ability and cultural background of this elevator company. Excellent technical support and professional ability will be the primary consideration when choosing a home elevator.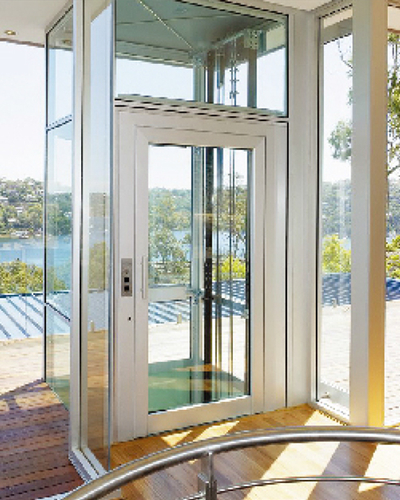 As a private customized product used in high-end residential houses, home elevators must have higher requirements and pursuits in decoration design. It is necessary to meet individual needs and match the decoration style, and at the same time, it is necessary to take into account that safety is not overly decorated. In addition, pay attention to choosing whether the elevator's door opening method is an automatic door or a hand-operated door. The side-opening automatic door can save the construction area to the greatest extent, use the width of the hoistway as much as possible, and is convenient for the disabled and elderly to use.
When purchasing, it is necessary to understand whether there is a timely and effective emergency after-sales system and a solution mechanism when the home elevator fails; when the home elevator has reached the maintenance date, whether there is a professional and efficient maintenance team; when the owner has operational problems When inquiring, can you get timely and effective feedback from the manufacturer?