Where is the home elevator installed? If you want to install a satisfactory home elevator, you must not only consider the brand and price of the elevator, but also consider the installation location of the home elevator. Only by combining the elevator with the home improvement environment and improving the space utilization of the house can you feel The convenience brought to everyone by the home elevator. So where is the home elevator installed?
Where is the home elevator generally installed?
1. Existing hoistway: now most new ones generally have a separate hoistway space, which can be installed directly in the existing hoistway.
Installation in existing hoistway of home elevator
2. The middle of the stairs: The installation position is very popular among owners and designers. If the space in the middle of the spiral staircase reaches 1 square meter, a small elevator can be installed in the middle of the stairs, which is beautiful and does not take up space.
Installation in the middle of home elevator stairs
3. Next to the stairs: If there is enough space next to the stairs, it is also a good installation location.
Installed next to the home elevator stairs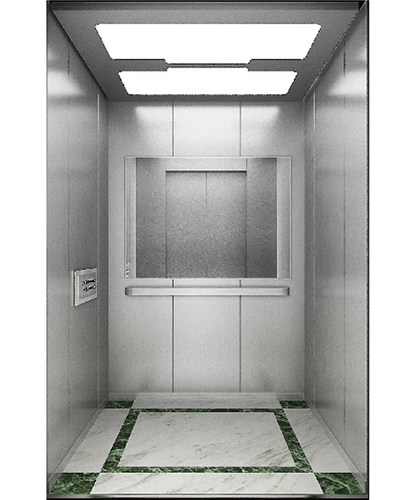 4. Installation against the wall: Flexible use of the space structure for installation against the wall, suitable for most of the new and old apartment types.
Home elevator installed against the wall
5. Outdoor installation: If conditions permit, install a small home elevator outdoors, which not only has good lighting, but also has sightseeing characteristics.
Drive systems: screw elevators, traction elevators, and hydraulic elevators affect the size of home elevators due to different drive systems. For example, screw elevators have very low installation requirements because they have no counterweight, no steel wire ropes, and no car walls. They can be installed directly on the ground without digging a pit, which not only does not damage the original building structure, but also improves space utilization. rate.
Installation location: The installation location of the elevator will directly affect the size of the villa elevator. The installation in the shaft can be selected according to the size of the shaft. The installation in the middle/side of the stairs needs to consider the size of the stairs to determine the installation size of the elevator. For outdoor installation, when conditions permit, The size can be determined according to the number of people carrying it.
Door opening method: There are generally two ways to open the door, namely automatic door (side opening door/center split door/folding door) and hand-operated door. Different door opening methods will also indirectly affect the installation size of the villa elevator.