How does the villa elevator divide the load-bearing specifications?
In fact, villa elevators are divided into three types: 260 kg/3 persons, 320 kg/4 persons, and 400 kg/5 persons according to the load specifications. The corresponding elevator car areas are: In general, the car area
Although villa elevators can be customized, most manufacturers have some standard specifications, and the specifications of 400 kg/5 persons are more meaningful for newly built villas. According to the national regulations on villa elevator car area not exceeding 1.6 square meters, we now introduce 3 kinds of villa elevators with a maximum size of 400 kg.
First of all, the size of the elevator in Villa A is 1100mm×1400mm, which is more suitable for the entry and exit of items with longer length, which is of greater significance to the country villa;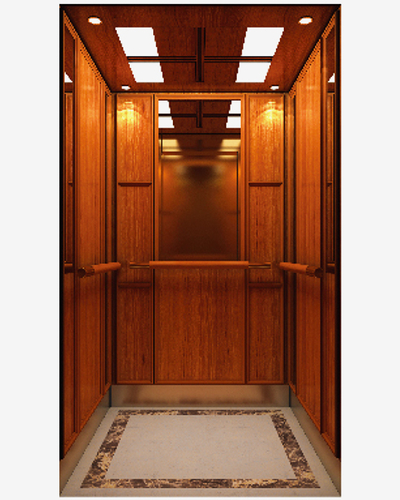 The size of some villa elevators is 1200mm×1300mm, which is somewhere in between the first two, and the appearance is more atmospheric.
The size of some villa elevators is 1300mm×1200mm, the ratio of elevator width and depth is more coordinated, the door width is the largest, and the appearance is atmospheric, which is suitable for owners to pay more attention to appearance temperament in villa elevators;
The above three types of 400kg/5 person villa elevators are all close to the limit size of villa elevators, but the elevator sizes are quite different. Based on 11 years of experience in the production and design of Damingfu elevators, these three types of villa elevator sizes have their own advantages. How to choose? This mainly depends on the owner's requirements for elevator use.
In addition to the above-mentioned standard size of 400 kg/5 persons/well, the owner can also customize it according to the reserved size of the hoistway. This new problem arises. In fact, most of the villas that have been built do not have elevator shafts, and the space may not meet the requirements of these three sizes, so what should I do? Then you need to design the frame of the elevator or cut the floor in the middle of the three sides of the stairs. Therefore, the weight of the elevator will also change accordingly.