The counterweight of the villa elevator is used to balance the weight of the side of the car, play a "seesaw" balancing effect, and achieve the effect of comfort and energy saving.
The size of the car is small, you can choose 400kg load, the elevator can choose 400kg load, but the weight of the car is not large, it will affect the balance between the weight of the car and the weight of the car. Long-term use will affect the service life of the elevator. Therefore, we must choose the loading standard according to the size of the car.
When buying a villa elevator, you should know whether it has a timely and effective emergency after-sales system and a solution mechanism; when the villa elevator reaches the repair date, you should know whether it has a professional and efficient maintenance team; when the owner has problems with use and needs consultation , It should be understood whether it can get timely and effective feedback from the manufacturer.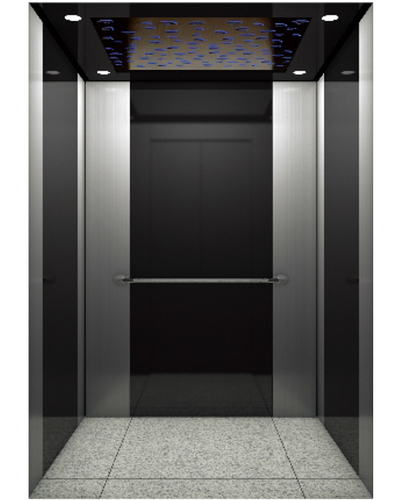 The elevator is powered by permanent magnet synchronous traction. Significantly reduce the area of ​​the computer room, and has the advantages of low energy consumption, energy saving, high efficiency, and rapid improvement, which greatly promotes the development of real estate to super high-rise buildings.
1. Passenger full digital identification technology (all passengers must be identified before entering the elevator, including eye identification and fingerprint identification)
2. Intelligent digital security control technology (passenger identification system or IC card and digital monitoring equipment to prohibit outsiders from entering)
3. Substituting machine-room-less elevator technology (the main engine must be separated from the track and the car, completely without resonance, the speed can reach more than 2.0M/S, the highest can reach more than 30 floors)
4. Two-way safety protection technology (two-way safety gear, a two-way speed limiter that must be used in Europe, and is widely used in China)