When purchasing a villa elevator, the owner not only pays attention to the overall performance of the elevator, but also pays great attention to the appearance of the home improvement villa elevator. The door cover of the elevator is equivalent to the "door face" of the elevator. In order to decorate the door beautifully, the owner will also select its materials so that the door cover can better integrate into the home decoration style. How to choose elevator door cover for home improvement villa elevator? Let me give you a specific introduction.
1.Choose the color
The color of the more common elevator door frame is metal, but there are many colors of the elevator door cover of the home improvement villa, and the manufacturer can also design the door cover according to the needs of the owner. Now the door cover has many colors and the decorative effect is stronger. If the user likes more patterns, he can add artificial marble or natural stone.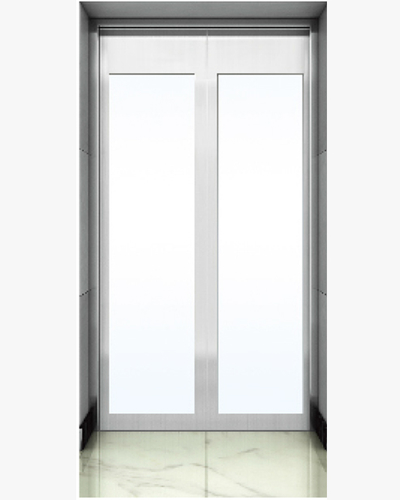 2.Easy to clean
Generally, the door cover of home improvement villa elevator is relatively light and easy to clean. The light weight of the door cover can reduce the load-bearing of the building, and at the same time, it can also play a seismic effect. Generally, the manufacturer will apply a special coating on the surface of the door cover to make the daily cleaning of the elevator door cover easier, and only need to scrub with detergent.
3.Material selection
Most families will choose elevator door covers with better waterproof performance. Because the environment in which the elevator door covers are located is more complicated, elevator door covers with better waterproof performance can better adapt to the environment.
The owner also needs to consider installing the villa elevator door cover during the overall renovation. After determining the overall decoration style, you can directly contact the elevator manufacturer to design the elevator door cover as a whole.