Misunderstanding 1: The elevator car is surrounded by mirrors. It sounds good, but when I actually walked into the elevator, it was a mess! In fact, a cosmetic mirror on the back wall is enough, otherwise people can't hide.
Misunderstanding 2: Stainless steel car with spotlights. Originally, the reflectivity of stainless steel material is very large, and a few bright spotlights on the top of the car are "decorated", and it is dazzling to look at. If stainless steel (hairline or etched) is used, soft and bright acrylic lights are recommended for the car roof.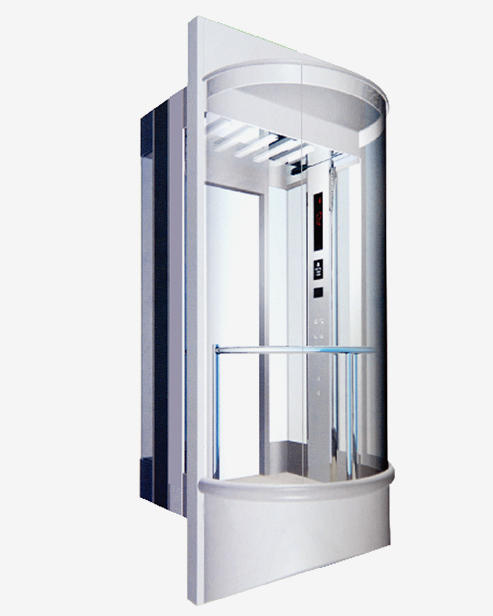 Misunderstanding 3: The elevator hall door is decorated with mirror stainless steel. When waiting for the elevator, everyone stood in front of a large mirror and looked at each other. What an embarrassing scene! What's more, if the mirror steel plate is slightly deformed, it becomes a funk mirror!
Misunderstanding 4: The car floor is paved. The natural marble on the floor of the car looks high-grade, but the elevator decoration weighs hundreds of kilograms. This decoration weight is not given for nothing, and it will inevitably increase the elevator load, which will have a certain impact on the safety of the elevator. If you like the marble style, the artificial marble slab for elevator floors is only a few millimeters thick, the color pattern is optional, and it is easy to replace.
Misunderstanding 5: The elevator shaft is completely transparent. Mainly refers to the observation elevator, and now it is fashionable to expose it, but what is the ornamental effect of the rail wire rope on the heavy black, greasy and greasy? These things were not considered to be displayed to elevator passengers when they were manufactured. Too many elevators like this are prone to visual fatigue, and laymen think that the elevator is not finished! It is enough that the sightseeing elevator only exposes the car without affecting the sight of passengers.