When designing elevator decoration, we must first consider the use of elevator decoration, and then consider the selection, processing and installation of elevator decoration materials with reference to the decoration style of the building.
Elevator decoration is divided into passenger elevator decoration, freight elevator decoration, hospital bed elevator decoration, sundries elevator decoration, residential elevator decoration, passenger and freight elevator decoration, special elevator decoration, etc. The decoration of freight elevator and sundries elevator is generally made of steel plate spraying on the decoration of the car and hall door, and the light is bright. The materials for the decoration of hospital bed elevators and residential elevators are generally made of stainless steel or steel plate sprayed with plastic, the color should be soft, the ceiling design should not be cumbersome, and the soft light design of white organic light-emitting panels should be used.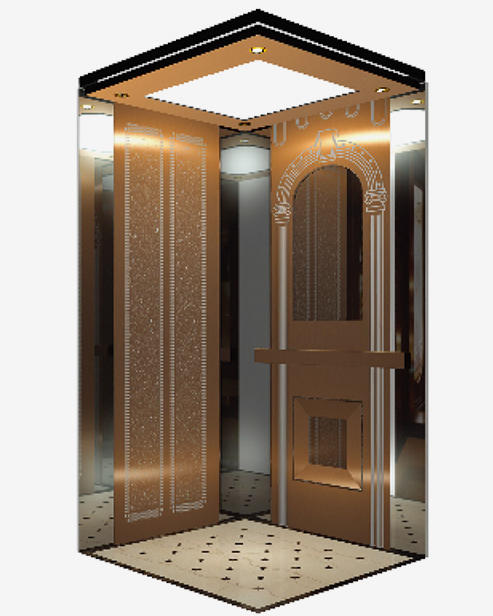 Passenger elevator decoration is an elevator decoration designed for transporting passengers. It is mainly used in hotels, restaurants, large shopping malls and other places with large passenger flow. Therefore, the combination of various materials and colors is mostly used, and the interior decoration materials are extremely particular, and the lines and shapes are as much as possible, focusing on every subtle point, reflecting the noble and tranquil, luxurious style, solemn and elegant, safe and comfortable ride. Space, giving people a pleasing visual experience. And using the difference of different color temperature and the treatment of different light sources, it can be dim and warm, and can be bright and brisk, reflecting different elevator decoration styles.