The aesthetics and reliability of the elevator car design process are often overlooked in elevator decoration. In the relevant data for many years, the elevator decoration has caused the weight of the car to change, resulting in the balance coefficient failing to meet the requirements, resulting in many elevator accidents of varying degrees.
The proportion of the elevator car after decoration is based on the weight of 1t car, which is about 320kg, and the weight after decoration is more than 380kg. In order to make the elevator return to the base point (that is, to reach the original balance factor), the counterweight must be increased by 190kg at the same time, that is, the total weight of the traction machine must be increased by 570kg. Of course, elevator designs have some excess weight retention data. However, more than that, it also results in different levels of metal fatigue on the main engine, gears, spindles, wire ropes and cable reels. Due to this consequence, any testing tool will not work.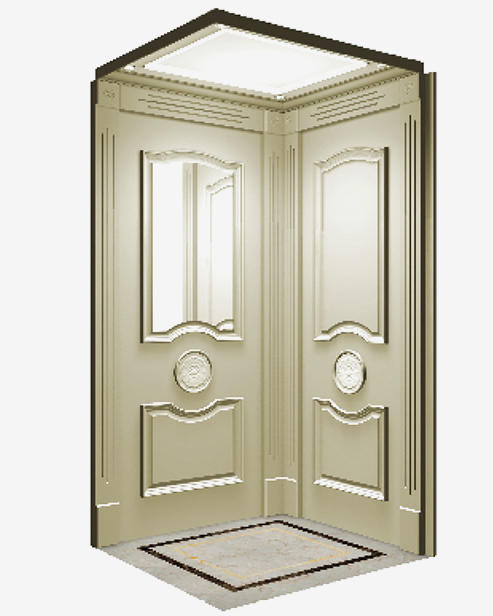 For example, the acceleration and deepening of a cable reel pit can only be judged empirically. The elevator itself is overweight, so there is no easy buffer in the elevator operation, which may lead to various accidents in the elevator, especially high-speed elevators and machine rooms. In the decoration design, a certain amount of decoration weight must be controlled.
Every year, refurbished overweight elevators cause various accidents all over the world. But so far, it hasn't been taken seriously. In the elevator decoration design, try not to choose too many heavy objects. Of course, the client's requirement is that our contractors should be responsible for the passengers and fully consider the possibility of overloading the car after decoration and the installation of life-saving windows. Of course, there are other details that need our further attention to improve the technical level of elevator decoration.