A passenger elevator lift is one of the most impressive types of elevators. It not only moves passengers between floors, but also gives an attractive look to the building. It is usually designed to accommodate many people at once, and is made of high-quality materials. The interiors of the lift are finished with metallic and different colors to add to its beauty. The lift also features a mirror to further improve its aesthetics.
The most basic design of
passenger elevator lifts
consists of cables that attach to a hitch plate above the cab. The cables then loop over a drive sheave, which reduces the power required to move the cab. These cables also contain a counterweight that rides a separate rail system and rides within the shaft. The cables are powered by a traction machine and controlled by a controller that is often a relay logic. The controller directs acceleration and deceleration.
A passenger elevator lift must be independent of an attendant. In addition, it must allow the user to enter and exit the lift on their own. ADA Standards do not permit the use of attendant-operated lifts. In addition, platform lifts must provide unassisted entry and exit, which is impossible for many people with physical disabilities. While some facilities can install a platform lift, it is often a better choice if the lifts can be operated by someone else.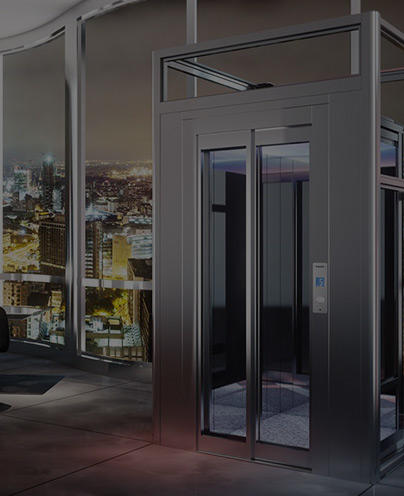 A passenger elevator lift can be classified as either a standard or a specialized model. In a residential building, the capacity of the lift depends on the floor space available to the elevator. In buildings with eight floors or fewer, a hydraulic elevator is usually used. The hydraulic type of passenger elevator can reach a speed of about 200 feet per minute. On higher floors, an electric passenger elevator lift can reach a speed of 2.5 meters per second.
An early passenger elevator lift is similar to a modern escalator, but it does not have the option of automatic landing positioning. In this early stage, the elevator operator must manually open the doors and manually direct passengers to their destination. A manual elevator lift is not as convenient, since it cannot deal with a large number of people. Moreover, a passenger may be late for the elevator to start their journey, only to find out that it is already full.
Modern passenger elevator lifts are equipped with separate outer and car doors. Normally, these doors are single-slide, centre-opening, or double-leaf. They are actuated by a speed governor through a rope. The rope pulls the safety to the "on" position. If it hits an object or a person, the device first cuts power to the elevator and applies the safety brake. Once the elevator has stopped, the safety switch is activated.