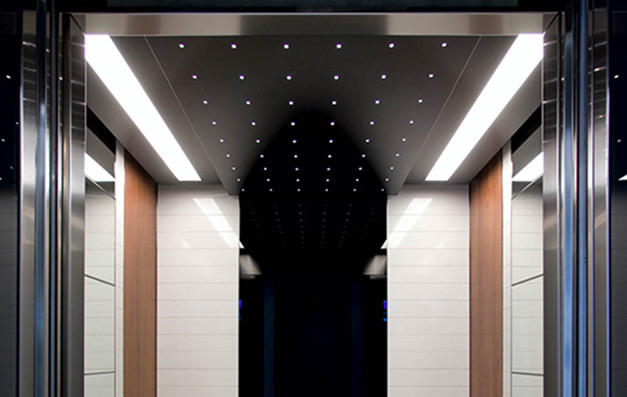 The failure factor of the passenger elevator is the failure of the electrical control system. There are many reasons for the failure of electrical control system, the main reason is that the quality of electrical components and maintenance are not up to standard.
Electrical system failures can be roughly divided into two categories:
① Open circuit failure occurred in the electrical circuit. In the circuit, it is often found that the crimping screws of the incoming and outgoing wires of the electrical components are loose or the solder joints are soldered, causing the electrical circuit to be disconnected or poorly connected. When the circuit is broken, it must be checked and repaired immediately; poor contact will cause the lead or lead wire to arc and burn out the contacts and electrical components over time.
②Short circuit fault. When a short-circuit fault occurs in the circuit, the fuse will be burned in light, and the electrical components will be burned in heavy, and even a fire will be caused. Common mechanical and electrical interlock failures with contactors or relays may cause contactors or relays to rush and cause short circuits. When the main contact of the contactor is turned on or off, the arc generated will break down the surrounding medium and cause a short circuit. The aging, failure, and moisture of the insulating materials of electrical components can also cause short circuits.