Since most of the selected houses are high-rise residential buildings, the living and travel of high-rise residential buildings cannot be separated from elevators. If the owners want to live comfortably in the elevator room, they should first pay attention to the brand and number of elevators. This is very important for future living. Yes, in addition to this, there are many things that everyone should pay attention to when choosing an elevator room. Buyers should be cautious when choosing a house. So what should you pay attention to when buying an elevator room?
1. Number of elevators
Different total floors have different requirements for the number of elevators. Generally speaking, the number of residential floors is above 12 and below 18, and there should be no less than two elevators. One of them must have a fire-fighting elevator function; it is purely residential. For those with floors above 19 and below 33, and the total number of households serving between 150 and 270, there should be no less than 3 elevators, and one of them must have the function of a fire-fighting elevator.
2. Elevator quality
Good quality elevators are a great guarantee to reduce accidents. Consumers must pay attention to the elevator brand when buying a house, and choose companies with high qualifications and hard enough elevator quality as much as possible. At the same time, they should also ask the building maintenance staff about the maintenance time of the elevator if it fails. How to rescue the trapped people at the time.
3. Water supply and power supply
In the past, if the residential floor was too high, the water pressure was often insufficient. But nowadays, generally high-rise residential buildings have water tanks on the top floor. The water is pumped to the top floor and then supplied down. In this way, high-rise residents will not be unable to use the water due to insufficient pressure. However, in order to prevent it from happening, the buyers still advance the development Business consultation is good. In addition, it is also very important for people who buy an elevator room to understand the configuration of the emergency generator set. Only with the emergency generator set can the elevators be able to run temporarily when there is a power outage in the city.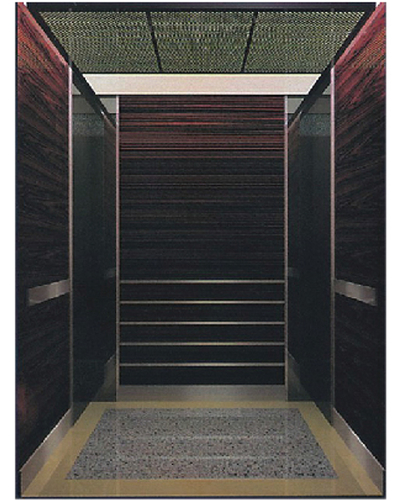 4. Monitoring security measures
As there are many residents in high-rise elevator rooms, the potential danger is also greater. Therefore, property management is very important, especially monitoring security measures. If a guard room on duty is set up on the ground floor of the building, and there are security guards who patrol the building regularly, safety will be greatly improved.
5. Fire power supply
Since it is difficult to evacuate personnel in the event of a fire and other accidents at a high-level, it is important to know whether there is a fire power source. If emergency lighting and evacuation indicator signs are installed in the stairwell, fire elevator room and its front room, shared front room and refuge floor (room), the rescue speed can be effectively increased.
6. Floor
Elevator buildings generally have the highest price for the second top floor, and the top and bottom floors are cheaper. However, the low-level housing often has poor lighting and safety; the top-level housing is prone to rain leakage and other problems. It is recommended that buyers can choose the upper position of the whole building with good lighting and wide vision.
7. House layout
Elevator rooms are mostly frame structures, and the indoor partition walls are all cast-in-place concrete, so it is generally not allowed to open up, which means that the structure of the apartment type cannot easily be changed. If the house type is defective, it is impossible to make up for it through renovation.