What are the commissioning steps for villa home elevators?
Many people install villa elevators at home, and there will be a debugging process after installation, but villa elevators are also a technical job, and many people don't know how to debug this, so how to debug villa elevators?
Skills of slow car debugging
The elevator enters the debugging stage, and the correct debugging is the guarantee for the normal and safe operation of the elevator. At least two people should work at the same time during debugging. If an abnormal situation occurs, cut off the power immediately.
On-site mechanical and electrical wiring inspection: Check the peripheral wiring before the system is powered on to ensure the safety of people and various components.
1) Check if the device model matches.
2) The safety circuit is turned on.
3) The door lock circuit is conductive and reliable.
4) The hoistway is unobstructed, the car is unmanned, and has the conditions suitable for elevator operation.
5) Good grounding.
6) The peripherals are correctly wired according to the manufacturer's drawings.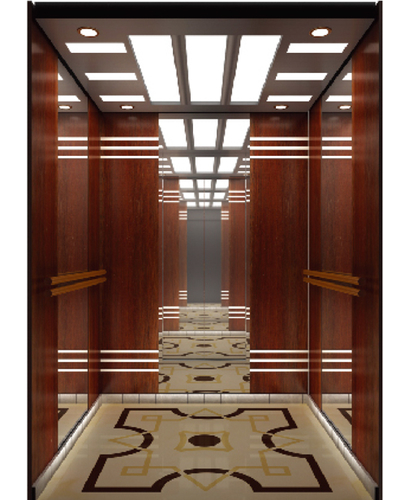 7) Each switch works normally and operates reliably.
8) Check the phase-to-phase resistance of the main circuit and check whether there is a short circuit to the ground.
9) Confirm that it is in the elevator inspection state.
10) The mechanical parts are installed in place, which will not cause equipment damage or personal safety.
Encoder inspection:
The pulse signal feedback from the encoder is an important guarantee for the precise control of the system, especially for elevators with synchronous motors. If its installation is not good, it is possible to run off during slow car debugging. So focus on checking before debugging.
1) Check whether the encoder is installed firmly and the wiring is reliable.
2) Check whether the encoder signal line and the strong current circuit are arranged in slots to prevent interference.
3) It is best to connect the encoder connection directly from the encoder to the control cabinet. If the connection is not long enough and needs to be extended, the extension part should also be shielded wire, and the connection to the encoder should be soldered with a soldering iron.
4) The shielding layer of the encoder is grounded reliably at one end of the controller.