There are often scenes in the movie where terrorists cut the steel rope and cause the elevator to fall. In fact, this is purely misleading. Elevators are actually very safe. There are at least three insurances in the structure of each elevator.
Three insurances are also three safety protection devices:
One is steel ropes. An elevator usually has 8 to 10 steel ropes. In theory, one steel rope can bear the weight of the car and passengers;
The second is the speed-limiting brake and safety gear, which are like the brakes of a car. Once a failure occurs, the speed-limiting brake will immediately lock the elevator car to prevent it from falling, and the safety gear on both sides of the car can also firmly jam the elevator in On the rail
The third is the hydraulic buffer, which is installed at the bottom of the elevator shaft, similar to the shock absorption of a car. Even if the elevator falls to the bottom of the shaft, the hydraulic buffer will act like a spring to buffer pressure.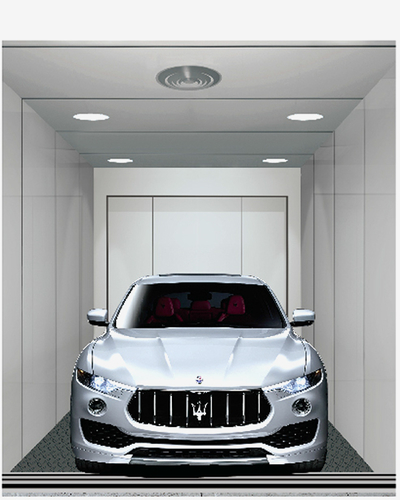 When the elevator fails, the corresponding "protection program" will start automatically. At this time, it is safe to stay in the car, don't panic. If the elevator does not reach the leveling position, the car door will not open. If the door is forced to open, once the elevator suddenly resumes operation, it may cause casualties. The correct approach should be: professionals enter the elevator machine room to manually control the crank, lower the elevator to the leveling position, and then use a special "triangular key" to open the car door. This is more time-saving, labor-saving, and safer than forcibly prying the door.
In addition, industry insiders also reminded not to let liquid flow into the elevator. At the bottom of the elevator, there are many electronic parts. Once the beverage or other liquid carried by passengers falls on the ground, it will fall down to the bottom of the elevator shaft, which may cause short circuit and other faults. Don't press the floor buttons randomly. Keep the cell phone unblocked so that rescuers can communicate with the trapped.