The continuous progress of society has brought us not only economic prosperity, but also aesthetic improvement. Especially for some high-end residences, large shopping malls, hotels and hotels, on the premise of realizing the basic elevator passenger transportation function, it is necessary to use modern decoration methods to create a comfortable elevator space environment for visual and psychological senses.
The decoration of the elevator car, due to the limitation of functional and structural factors, has a small space scale, and it is enclosed on all sides, which gives people a sense of depression and suffocation. This is also the problem that the design needs to solve. Therefore, whether it is villa elevator decoration, passenger elevator decoration design, and elevator car material selection, these basic needs must be given priority.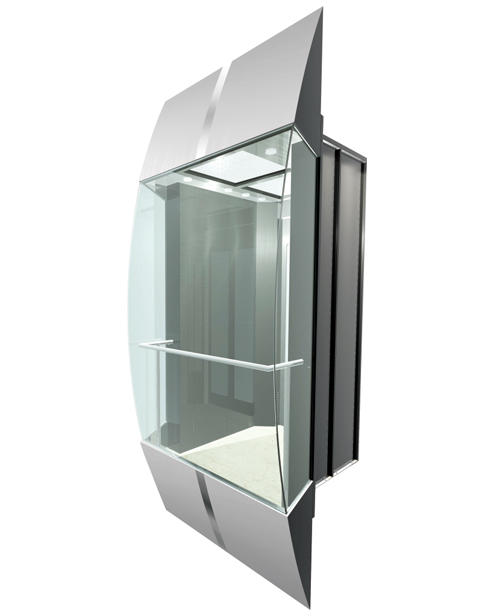 The first is the load-bearing of the car. Because of this core element, the choice of materials, safety and lightness, is very important. Traditional elevator decorations are mostly made of natural materials, but natural materials have great limitations in cost and bulkiness, and it is not very convenient for workers to carry and install, but the metal decorative mesh (dense mesh) of the elevator car can be determined according to actual needs, processing and cutting They are all convenient and therefore ideal for modern elevator car decor.
The elevator car design and color matching create a form that meets people's aesthetic requirements and aesthetic taste through different weaving forms, using new materials, and enriching the space level through point-and-line facing aesthetic techniques. The features of pattern customization and easy installation can be expressed in the car space.
The overall coordination and practicality of the car decoration is of course the top priority. The metal decorative mesh (dense mesh) of the elevator car is extremely practical due to its smooth surface and easy cleaning due to the characteristics of the material; because of the small space, it reflects the sense of decorative art. The combination of decorative panels and various materials is particularly important. The three-dimensional and gorgeous effect of the metal decorative mesh (dense mesh) of the elevator car can achieve a variety of artistic atmospheres. The color is due to the metal material and the lighting effect. Advanced gray and popular colors can be customized.