The relevant knowledge of elevator decoration, the materials are mainly divided into metal, wood, glass, artificial materials.
Metal material: mainly stainless steel plate, used for car wall, car door, hall door, and door frame decoration. According to the processing technology of stainless steel, there are hairline plates, mirror plates, sandblasting plates, etching plates, titanium plates, etc.
Wood material: mainly used for the decoration of car walls, ceiling frames and floors. There are many kinds of wood materials for car wall decoration, such as red beech, white beech, bird's eye wood, black walnut and even mahogany. It is suitable for places with high decoration requirements such as hotels. The wood material used for the ceiling and the car should be coordinated. The floors are wooden floors. The use of wood materials for car decoration requires fire-proof treatment and meets fire-fighting acceptance standards.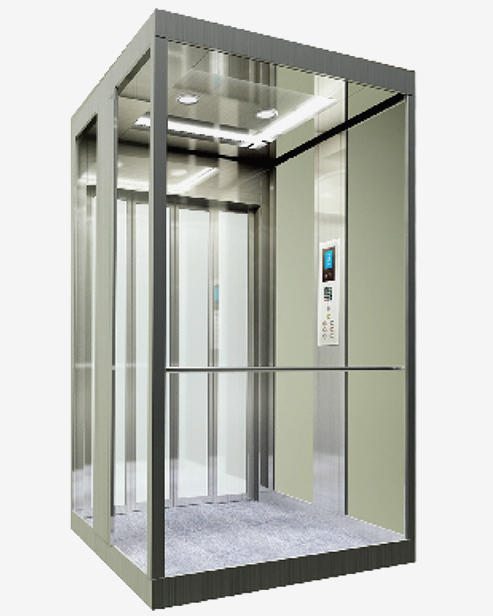 Glass: including wired glass, mirrors, etc., used for car wall decoration. If mirror stainless steel is used, no mirror is required.
Man-made materials: mainly refers to man-made materials such as light-transmitting panels and light-transmitting columns used in suspended ceilings. The ceiling is also divided into various grades to match different car decorations. There are also many artificial materials for the handrails of the car. Of course there are also metal and wood materials.
Area measurement problem: the user adopts the inner dimensions of the elevator car, width, depth and height; the size of the door frame, width and height. If the car is not a regular rectangle, draw a picture and measure the corners accurately. Door trim measures the width and height of the door leaf. With these dimensions, the factory can process the corresponding product.