With the high development of modern cities, a large number of people and logistics need to be transported every day. Elevators have become one of the symbols of modernization and are closely related to people's work and life. Therefore, people are more and more concerned about the performance and beauty of elevators. more attention. The decoration of elevators has become inevitable and also a trend. If it is over-decorated and the rated load is changed to cause overload, it will affect the safe operation of the elevator.
There are many materials for elevator decoration, mainly divided into stone, metal, and artificial materials.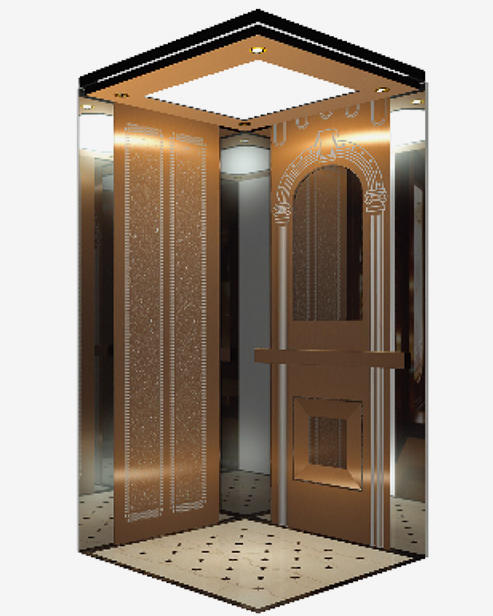 1. Stone material: Due to the high grade, variety and good decoration effect of stone material, it is generally used to decorate the car floor and car wall. Marble lines are used for the decoration of elevator casings.
2. Metal material: This material is divided into hairline plate, mirror plate, mirror etched plate, titanium plate and gold-plated plate according to the degree of luxury. This material is mainly stainless steel plate, which is mainly used to decorate car walls and doors. and door frames.
3. Imitation marble material: The base material of this material is generally a stone plastic material, which is completely comparable to stone in hardness. Using advanced thermal transfer printing technology to make marble patterns on the surface of the base, it has many colors, good stone effect, simple construction and high cost performance. Imitation marble lines are generally used for the installation of elevator casings, and UV stone-plastic plates are generally used for elevator side panels, decoration and paving of walls in the car.